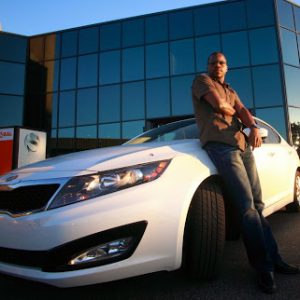 Hi there!
My name is DavidZ and I am a cloud platform architect with over 15 years of experience in software development. I am based in the beautiful city of Montreal,  Canada.
As a cloud architect, I am responsible for designing and implementing cloud-based solutions that meet the needs of my clients. This involves working with cross-functional teams to understand the business requirements and translating them into technical solutions that are scalable, reliable, and cost-effective.
I have strong communication skills, thanks to my ability to speak multiple languages and my adaptability from living in various countries. I am also a good leader and an inspiration to those around me.
I started my journey in the cloud space in 2015, working with AWS, Azure, and IBM Cloud. I became a father for the first time and faced the challenge of balancing work and family life. Becoming a father for the second time opened my eyes to the importance of work-life balance and made me realize that work should be measured by impact, not just time.
I became AWS Certified Cloud Architect  in 2019 and in my free time, I enjoy working on labs and managing apps and sites on AWS. I have also mentored peer developers and entrepreneurs around the world and have co-founded some startups.
Some of my latest accomplishments include designing and implementing a multitenant SaaS with .NET Core 3.1 for legal practice management, where data isolation was a main requirement, and reducing the cost of a client's AWS bill by 50% by optimizing their usage of EC2, RDS, load balancing, Route 53, and Lightsail, combined with Cloudflare.
Thank you for visiting my About Me page. If you have any questions or would like to discuss a potential project, please don't hesitate to reach out.