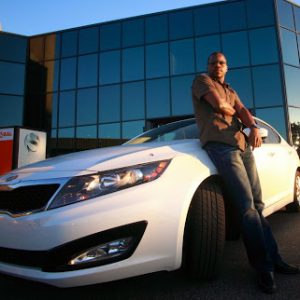 I'm DavidZ, passionate cloud architect associate,   senior software developer, and entrepreneur from the beautiful Montreal city of Quebec, Canada. I worked as Consultant Backend( .NET) First and some Frontend / Mobile (Ionic , Angular ..) for leading international Software Service providers.
I speak about five languages du to the fact I leaved in many countries during the process of pursuit of happiness, which make me, a good communicator, adaptable , inspirational and strong leader.
I started my adventure in the cloud space in 2015, with AWS, Azure and some IBM cloud. Becoming a dev-dad, was one of the challenge i  faced when I got my first kid. From a work/life balance perspective, becoming  a second time dad, really opened my eyes: I realized that I love my work, i love what I do, and I love my family.   In 2018, I figured out then that work should not be measured by time. It should be measured by impact.
Recently AWS Certified Cloud Architect Associate in 2019, I spend my free time in labs and manage some apps and site in AWS and Azure, of course when the kids are sleeping.
I have mentored peer developers and entrepreneurs around the world, with whom I worked or co-founded some startups.
Former member of the FAST Online Financial Access Platform (OFAP) for FastInternational and Mentored at MIT Launch program
My latest accomplishments:
Design and implement a Multitenant SaaS with .NET core 3.1.
This software is for lawyers, or Legal Practice Management Software, where a main requirement was of data isolation. Meaning each tenant's data is isolated and remains invisible to other tenants.
Reduce cost of a client in AWS by 50%: A proven online media company drives around 30k visits per day, and was facing some issues with connectivity and budget explosion. I have worked to reduce the billing by 50% in AWS EC2, RDS, load balancing, route53,Lightsail   combined with Cloudflare.
My latest and current hands on:
Terraform ,Dockers and kubernetes
My next certification: aws architect professional